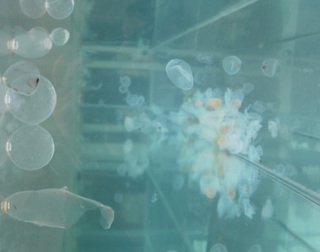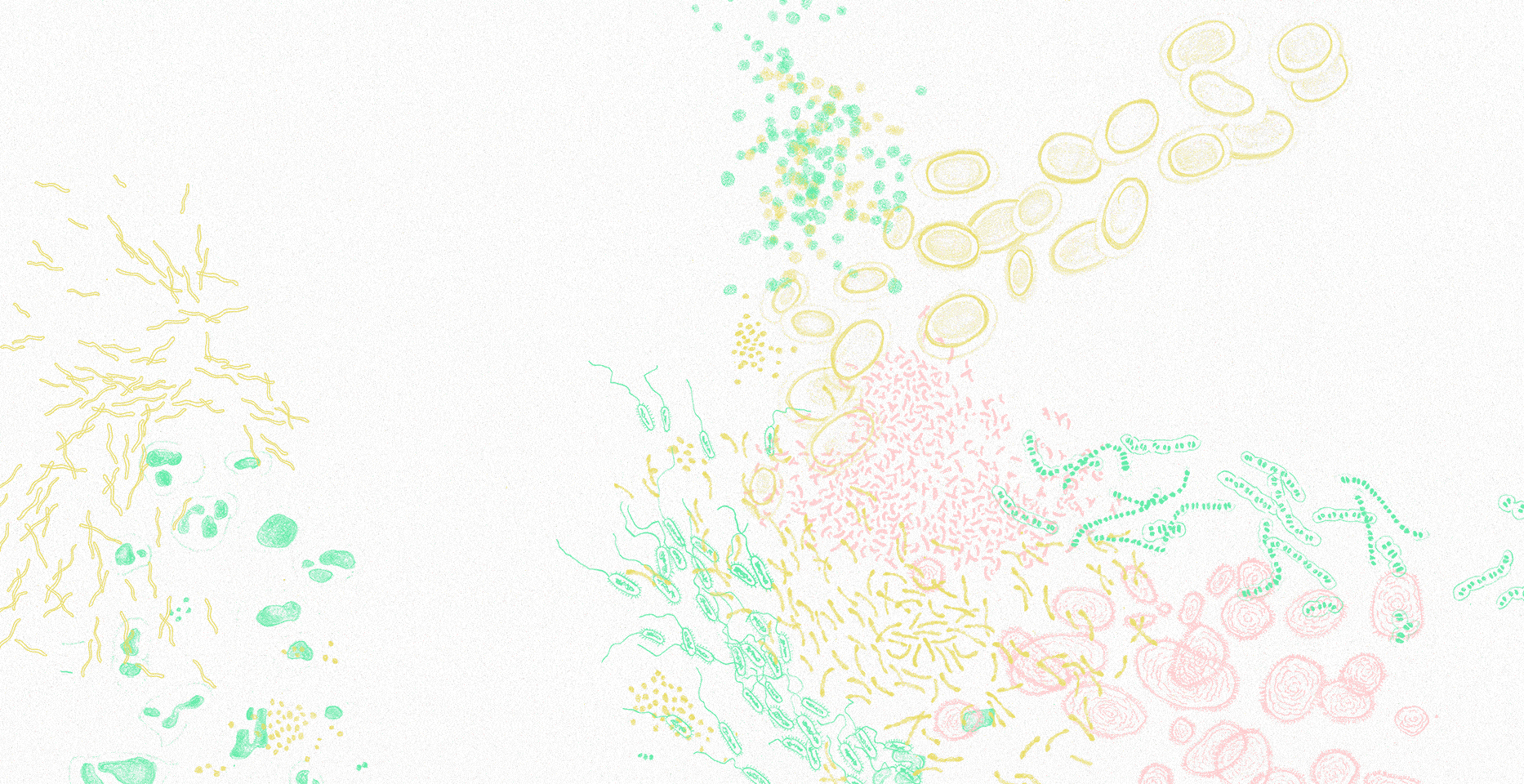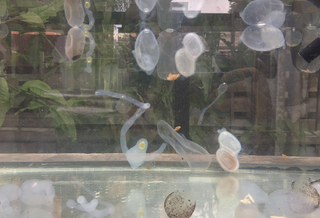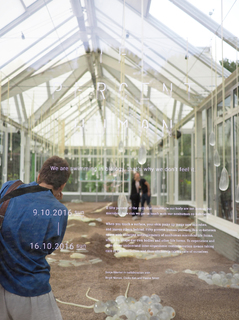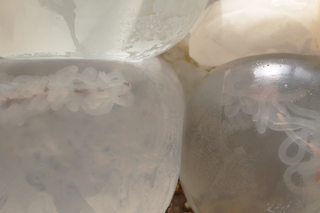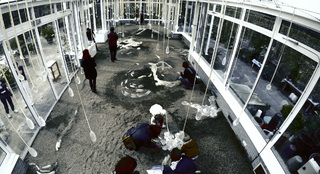 research project / installation / booklet 2015-2016
fifty percent human
This artistic research project focuses on current bio-scientific breakthroughs: the Human Microbiome, the related shift from Genomics to Metagenomics and the subsequent emerging per­ception of what our body is made of. If fifty percent of cells forming our body are not human, but microbial, how do we have to
re-imagine the human and where might this new knowledge lead?
We became interested in how a biological concept developed by scientists, health politicians, policy makers and different stakeholders could be critically challenged using a close dialogue between art, design and historical epistemology, and how artists could translate abstract research into a more tangible and immediate experience. The idea behind this unconventional confrontation is that all these areas – art/design, philosophy and laboratory science – challenge and shape the relational and context-dependent aspects of human existence.
We are slowly realizing that our body is an ecosystem full of biodiversity, where complex societies of microbes live in and on our bodies. If fifty percent of the cells that constitute our bodies are not human, but microbial, how can we get in touch with our co-habitants? How can we approach the microbial body, the microbial interplay between humans and other living species? What does this mean for our self-recognition, for our concepts of autonomy, and for the borders of our self?
Fifty Percent Human creates an in-between space, addressing uncertainties, ambiguities and imagination linked to the microbial paradigm shift both on aesthetic and epistemological levels. Fifty Percent Human presents a damp environment, filled with enlarged transparent and liquid membrane-bound microbial cells, collectively swimming, lying, or floating. Is it possible to sense a language by which we can encounter non-verbal micro-organisms through touch?
Please find
here>
the project's website.
collaboration

Sonja Bäumel
Birgit Nemec
Cocky Eek
Hauke Smidt

Collaborators, supporters and guests:
Helen E. Blackwell
Sanne Bloemink
LooWee Chia
Hsiang Ching Chuang
Francois-Joseph Lapointe
Reinhold Fragner
Maurizio Montalti
Manuel Schmaranzer
Ruth Schmidt
Manuel Selg
Alice Smits
Hanne Tytgat

support

Creative Industries Fund NL
AFK - Amsterdam Fund for the Arts
Wageningen University
Zone2Source